Welcome to Our Swords Practice!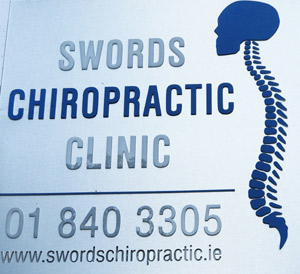 For more than 20 years, we've been delivering top-notch chiropractic care to those in County Kildare and North County Dublin.  One thing you can count on at our clinic is our unwavering commitment to helping patients live healthier lives that results from an optimally functioning nervous system.
From patients with back pain and headaches to those seeking to make healthier lifestyle choices, everyone is welcome to experience our natural care.
Get to Know Our Staff
Our warm and friendly team members will greet you with a smile when you come in for your appointments. You'll be made to feel right at home in our relaxing environment. They and Chiropractor Dr. Clive Dennis will set the tone for a pleasant visit.
See What Our Patients Our Saying
Since 1994, we've gotten excellent results for our patients. Here's what one of our many happy patients had to say on the WhatClinic website:
I received care for my low back pain. A very professional service. X rays organized on the spot. Very good care and I am starting to feel better now.
Discover Affordable Care
We believe that natural chiropractic care should be accessible to everyone who needs and wants it. That's why we offer discounted care for patients who wish to prepay for 10 visits. Please see our reception for more information.
Dependent on your policy, chiropractic also can be partially covered by most major healthcare providers. Please ensure your policy has cover for chiropractic care. We do not deal with insurance companies directly; however, we are happy to assist you with your paperwork.
If you'd like to find out more about chiropractic and how it might benefit you, contact us today to book a no-obligation consultation. We feature hours on Mondays, Wednesdays and Fridays.
---
Swords Chiropractor | Naas-Swords Chiropractic Clinics