Your First Visit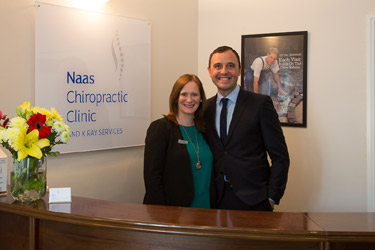 Arriving at our clinic you will be greeted warmly and asked to fill out a health questionnaire about your health in general and the specific problem that brings you to see us.
You may be asked to view a short video about chiropractic prior to meeting your Doctor. The Doctor will then run through your questionnaire and ask for further relevant details. A physical examination then takes place. You will not be asked to undress and a series of orthopedic and neurological tests will be performed. If the results prove conclusive, then you will be accepted as a patient and all findings will be explained to you prior to care beginning.
If yours is not a chiropractic case then you will receive a referral letter to the relevant practitioner best suited to deal with your problem.
Please allow up to half an hour for your first appointment.
To view what the Second Visit looks like please click here.
Call our Naas chiropractic clinic today!
---
Naas Chiropractic Clinic
Phone: (045) 876355
Providing excellent chiropractic care to Kildare, across Leinster and beyond